Recap-
Ananya is quote broken by the news of her dad. Kabir calls her to ask if there is something he can do. Malvika tells Kabir that Ronnie is with Ananya. Kabir gets jealous knowing that Ronnie is supporting Ananya and feels they have something between them. He comes to KKN all drunk and calls Joti Ananya by mistake. Ronnie covers up his mistake and Kabir meets with an accident.
Review-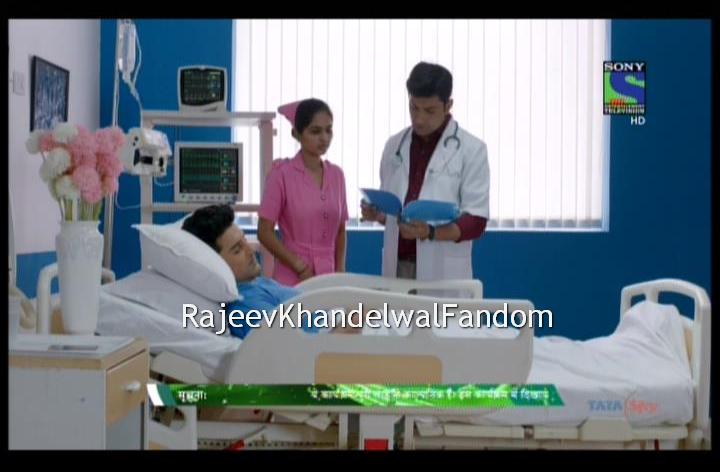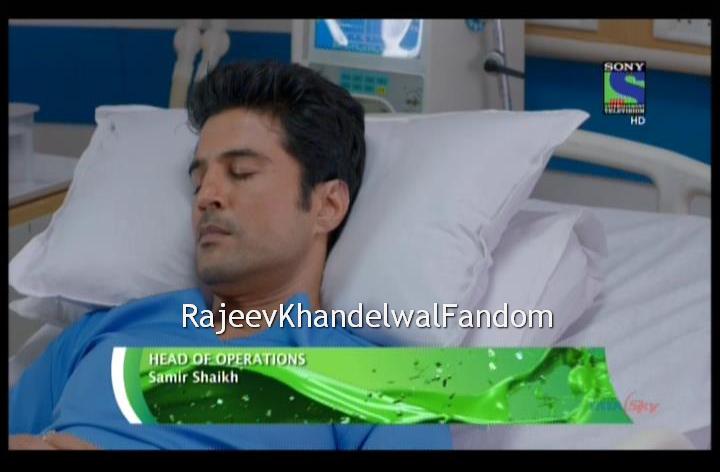 Kabir is in hospital and doctor asks nurse about his reports, She tells him that the x-ray reports are awaited so the doctor tells her to continue with the same dosage. Khalid comes there and asks the doctor if Kabir will survive the accident. Doctor ghurofies him and tells him that he just has a leg injury and nothing else. Khalid who is in the mood to be sarcastic blabbers to himself that "matlab bach gaya" the doctor gives him a disgusted look. Khalid tells him that its a big favor to him and his channel as with out Kabir what will happen to his channel. then he looks ant Kabir and says" Matlab ab yaha baithke seva karaoge. Yahi bacha tha" (I so love this Saas aka dad of KKN/Kabir. He is simply too god as the sarcastic and pareshan boss of KKN who is getting a tough time from his employees
 ) Kabir who is listening to all this says that one should not talk bad about the sick people. Kabir tells Khalid that its all asar of his bad duva, Kahilod tells him that its not his baduva its Kabir's bad daru which has brought him there. After some typical Kabir- Khalid talks Kahlid tells Kabir hat he will do the set up in hospital itself and he can read his 9 p.m  news from there.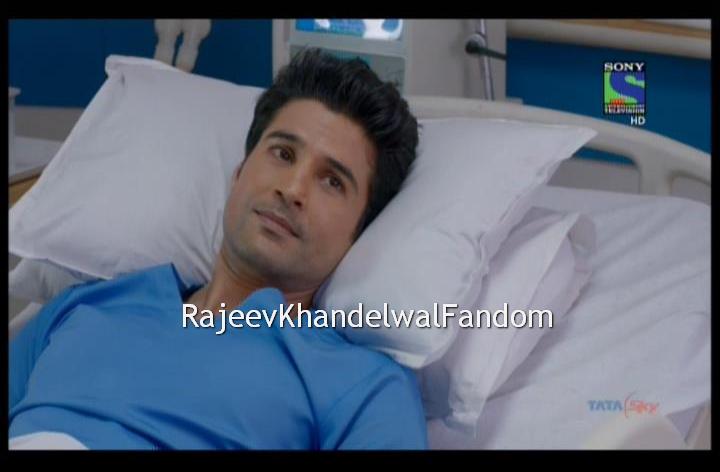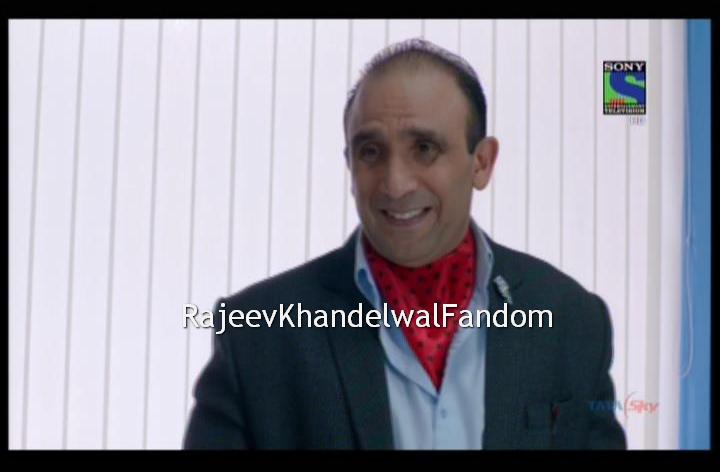 At office peon tells Ananya about Kabir's accident and she panics. She asks Trisha if she knows anything about the accident but Trisha tells her she is not aware of the incident at all. She tells Ananya all that has happened in KKN when she was not there (some times I feel why is this female in the news channel at all? All she is interested in is her makeup , her ac room and gossips. I would love to see her chit chatting with Khalid some day
 they both can make a great team.) Richa comes there and tells them that Malvika is in a very bad mood after Kabir's accident has has caused a chaos in the office.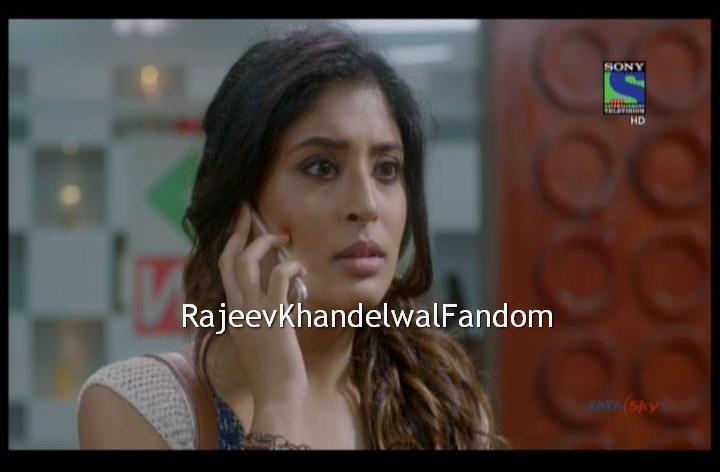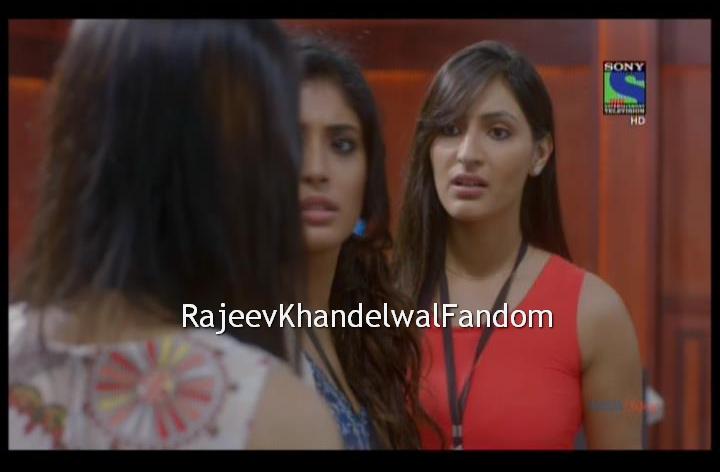 In hospital, nurse tells Kabir that after food he has to take an injection. Kabir gets furious at her and asks her what food has she given him she tells her its Dalia and has been prescribed to him by the doctor. He tells her he has a broken leg not Malaria or Jaundice that he should eat dalia. He asks her about his x-ray reports, Tarini comes there and tells him she has seen his reports and spoken to the doctor as well. She scolds him for doing this to himself and tells him if he has decided to live like this then its better that she and Anurag moves away from his life and then he can do whatever he wants to. She tells him that if he is in love with Ananya then there is nothing wrong in that, he should accept this and make her part of his life. Kabir stares at her and doesn't say anything.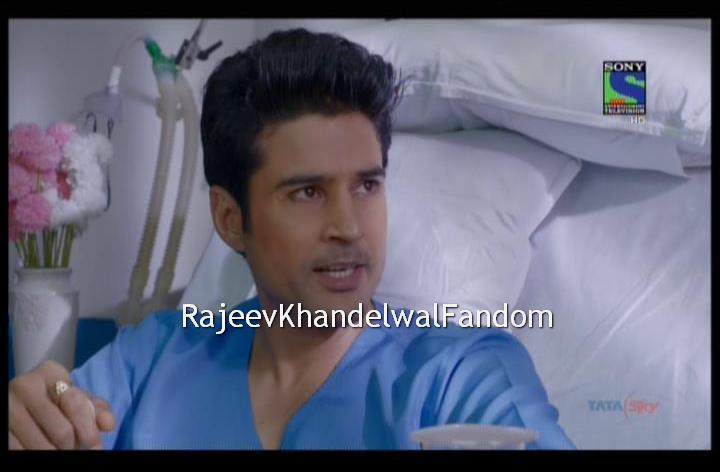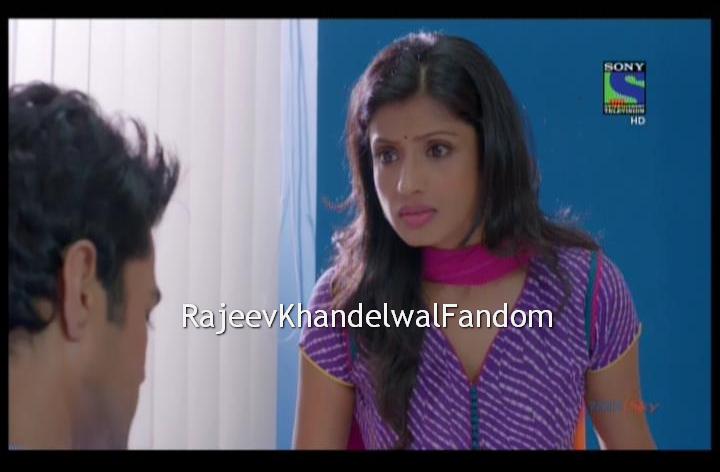 Ananya tells Richa that she wants to meet Kabir & tries to leave but Malvika stops her and gives her loads of work to complete.  Richa asks Ronniw why didn't he tell his feelings to Ananya. He tells her that he wanted to but then she got a call from Kabir and got busy with that. Richa tries to samjhaofy Ananya that she is getting distracted with Kabir. Ananya tells Richa that she likes Kabir and there is nothing wrong with that. She tells her she wants to meet Kabir so that he can decide if what she feels for him is love or not. Richa tries to convince her that she knows him professionally and she is ignoring the fact that he has a disturbed personal life which he doesn't let anyone know about. (Now this Richa is in my hate list. Stupid female always runs around Kabir to impress him but when it comes to Ananya she always tries to bharkaofy her. I so hate this female. Let her marry Manav and get busy so that she leaves KaYa alone. She is the biggest enemy of their love. 
)  Ananya tells Richa that she really wants to meet Kabir and asks her to help her with that. Sunny makes a plan that He and Trisha will have a big fight so that Malvika and everyone gets busy with them, meanwhile Ananya can go and meet Kabir. ( Wah! sunny ka bhi dimag chalta hai.)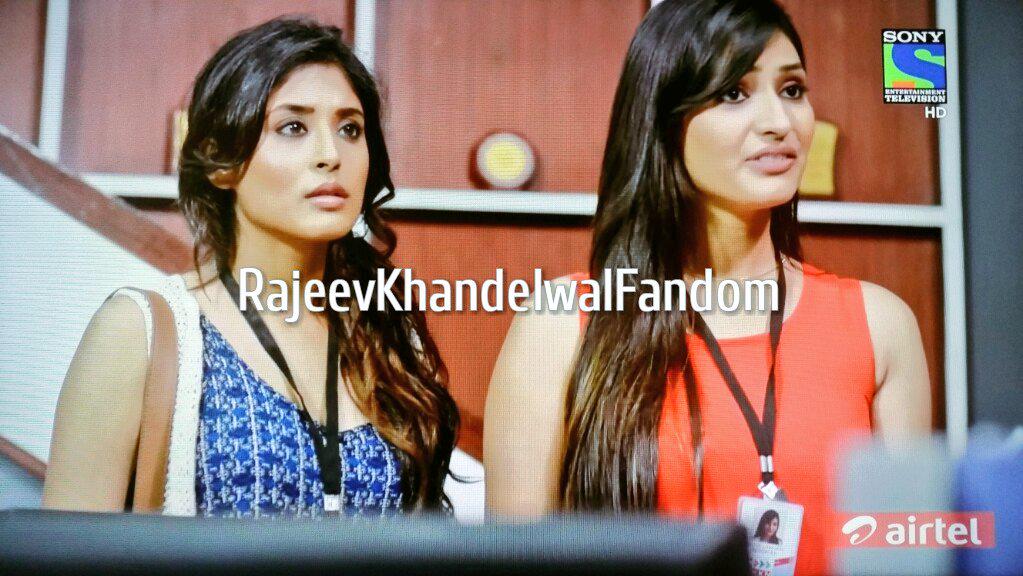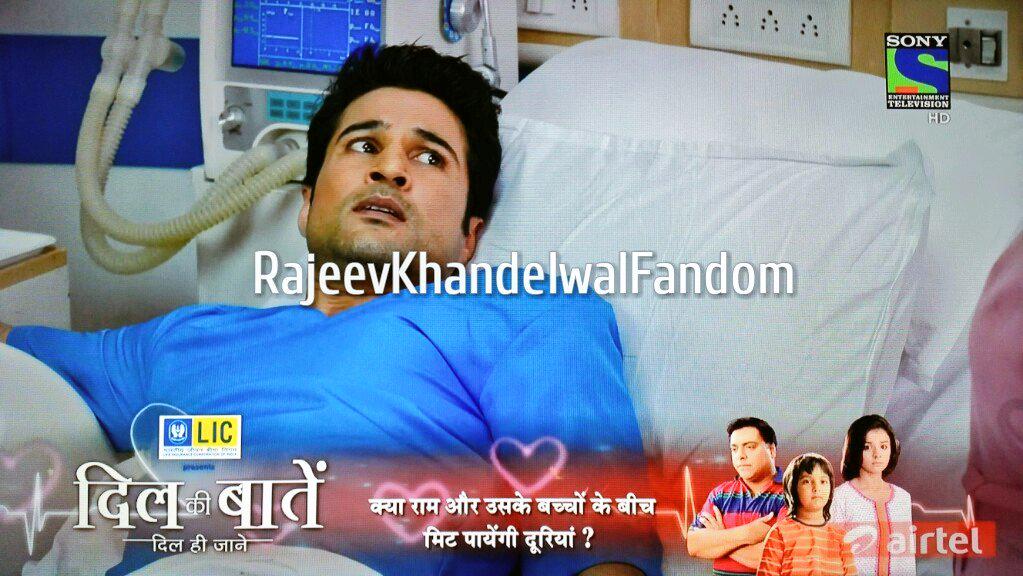 Nurse tries to give injection to Kabir but he panics and shouts at her (love the cute and jumpy Rajeev 
) he tells her to call the doctor. Nurse tries to explain her that doctor has told her to give him this injection but he shouts at her and sends her away. The head nurse comes there and shouts at him. She threatens him and makes him count 10 while she gives him the injection. Tarini starts laughing seeing Kabir react like a Kid. She tells him that she will tell Anurag about this. Kabir makes a cute face and Tarini tells him that he should see the mirror how cute he is looking. They share a sweet time together with Tarini pulling his cheeks and patting him. Ananya sees all this and feels bad.
Rating-4.5/5