Recap
Ananaya helps Kabir to get out of the morgue and and also brings Neha KApoor to KKN. Finally the whole truth is out which reveals a big Kidney racket in the Government hospital. The whole KKN staff is once again impressed by Kabir. Kabir thanks Ananya for helping him. Ananya and her friends makes a Questionnaire on Kabir. Manav gets the questionnaire and distributes it in the whole office including KAbir and Malvika. Lakshman tells Kabir that Manav has leaked the Tarini news in the media. Ananya gets a new lead of the missing actress Mahi Aroora who is missing for last 3 years. 
Review-
Ananya comes to KKN as she need 5 lacks by evening to get Mahi from Badshaah. She decides to talk to Kabir. Malvika  is angry and screams at the staff for the questionnaire. She gives them half an hour to come to her cabin and confess. Furious Malvika goes to her cabin and Kabir follows her. Kahlid ,who is enjoying the whole situation, tries to tell Kabir how ridiculous he thinks the questionnaire is. Kabir asks him isn't he enjoying it. ( Honestly I felt Kahalid is trying hard to laugh at a situation that is not funny at all. )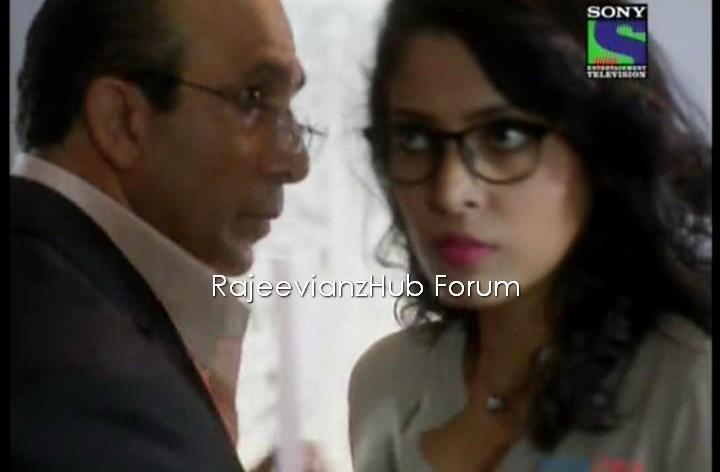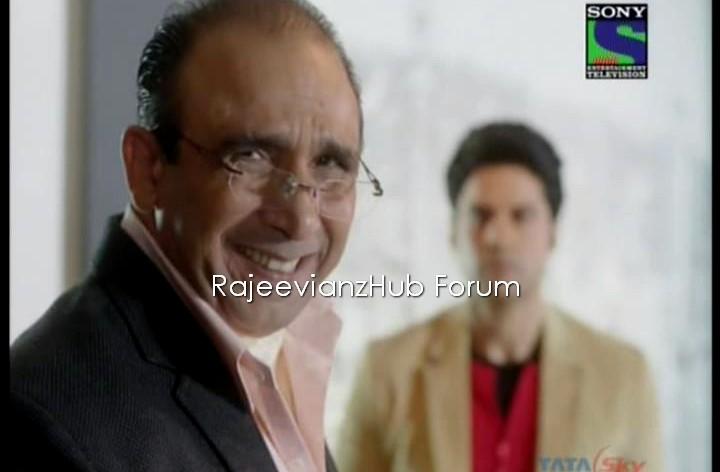 Ananya decides to go and confess everything to Malvika but everyone stops her saying that they all are equally responsible for what happened. Kabir tells Malvika that Manav is the only person who was jealous of him being close to Malvika. Malvika , who is already upset, insults Manav infront of the whole office, Ronnie records the whole situation. Kabir taunts Manav that he is not affected by the whole thing but women are too sensitive about these things. ( Finally we have the devil Kabir. Honestly I was getting bored of the good Kabir, Bechara Kabir. This devil wala Kabir is way better as this is how any one would behave in such situation
  Go Kabir eat him up, that Ananv deserves to die)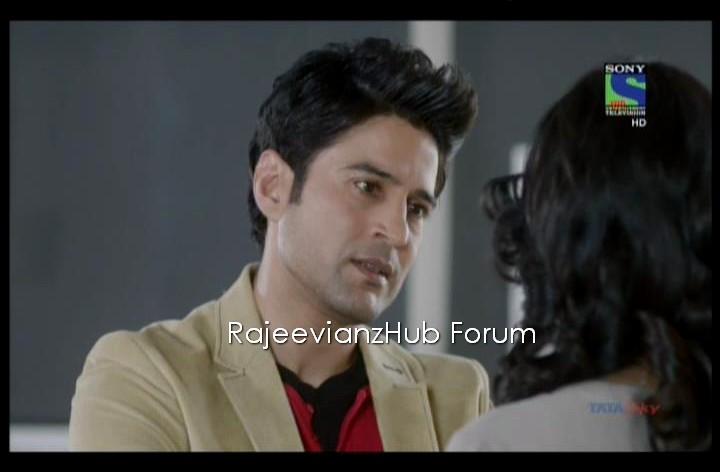 Peon tells Ananya that Kabir is calling her to his cabin. Anaya somehow manages to go to his cabin but is scared that Kabir will know that she is behind all this. Kabir tells her that he knows Manav isn't the one behind this questionnaire as he can't think so much. He tells Ananya to get all the answers, tally them and tell him the results. Kabir decides to stop running away from his past as it is a prt of his life and is bound to come back to him.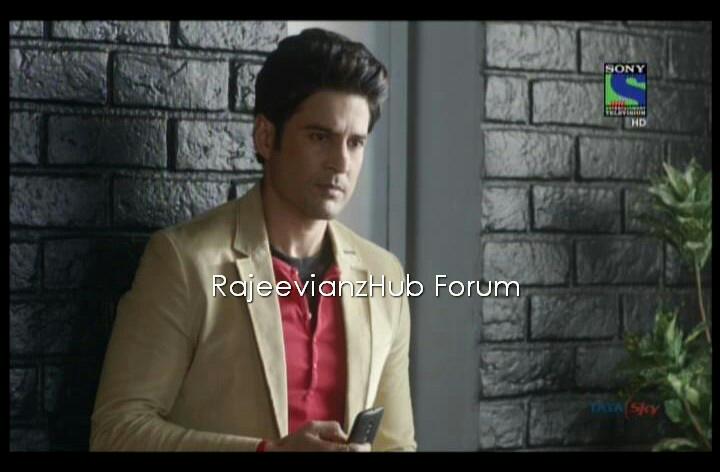 Ananya is worried that Kabir will read all the absurd things that people have written about her. Left with no option she starts to collect the sheets and tally them. Tinu call her and tells Sunny that Badshah has come down to 2 lacks for Mahi. Ananya was preparing the report when Kabir comes and gives her his answers to the questions. Excited Ananya locks her up in the washroom and reads the answers. She is happy as the answers she had given were mostly correct. She is happy that he knows Kabir well. ( Well this reminds me of RK fans, could feel the excitement on getting the results of the biggest Rajeev fan contest
 )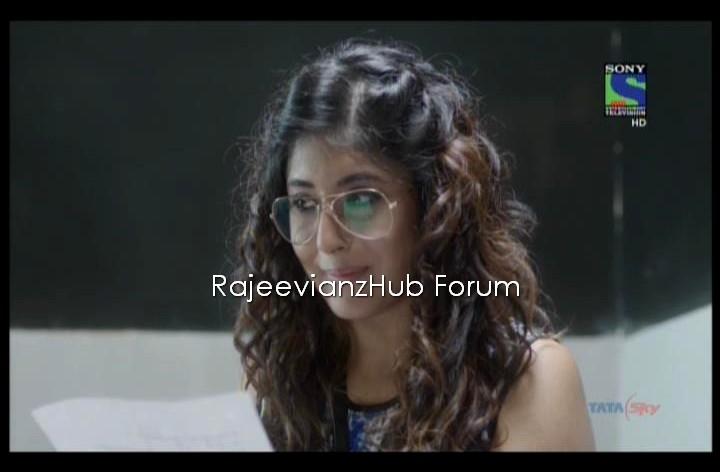 Ananya takes the results to Kabir. Kabir tells her that he is not angry at he because what she did was quite natural for a journalist as its in the nature of a journalist to analyse and understand any situation. Aanya tells Kabir about the Mahi Arora news and asks him for 2 lacks. Kabir agrees and tells her to get the money from office and bring Mahi before his 9 pm news. Ananya leaves, but Kabir tells Lakshman to follow Ananya. 
The episode was quite balanced. the light moments were great. The USP of the show was Kabir and his devilish avatar. I thought that he will scream at that Amanav or expose him in the office but the way he took his revenge was amazing. isko bolte sanp bhi mar gaya and lathi bhi nahi tooti. 
Ananya was great as a mad Kabir fan. I really want to know if she was a part of RK group Or any other Rajeev Khandelwal fanclub.
 What irritated me today was Malvika, she was so over reacting on the situation as if it was Malvika questionnaire, I mean what? First you keep chipkofying to Kabir at every possible chance and then you are offended on public reactions? Get a life lady and stick to your crying baby Amanav. He suits you well.
Jane se pehle-
Baat kehne ke kai tareeke hote hai ache, bure, bahut bure. but in sabke liye baat ka hona bahut jaruri hota hai. 
Ratings- 4/5